Winter Gloves for Outdoor Sports by THE HEAT COMPANY:
Reasons why they should be in all your winter outdoor sports kits.
Gear up for your winter outdoor sports adventures with the high-performance Winter gloves for outdoor sports by THE HEAT COMPANY. Designed to provide unparalleled warmth, dexterity, and protection, these gloves are the ultimate companion for winter enthusiasts like you.
Benefit from exclusive discounts and privileges offered only to Wholesale Program Members.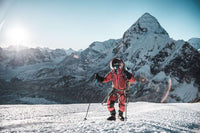 Gloves for Outdoor Sports Unleash Your Potential
Don't let cold hands hinder your performance on the slopes or during other thrilling winter outdoor sports. Our winter gloves for outdoor sports are specifically engineered to keep your hands warm while ensuring maximum tactility and control. With these gloves, you can unleash your full potential and conquer any snowy terrain with confidence.
Experience from Professionals, Designed for Demanding Conditions
Originally developed for special forces, our gloves were meticulously crafted to meet the rigorous demands of sensitive handling and extreme warmth. THE HEAT COMPANY collaborates with top athletes and outdoor enthusiasts who engage in winter sports in the most challenging environments. These professionals trust and rely on our gloves to perform at their best. Whether you're skiing, snowboarding, ice skating, sledding, snowshoeing, curling, ice climbing, or snowmobiling, our gloves are designed to meet the demands of these exhilarating winter outdoor sports.
The Power of the HEAT LAYER SYSTEM
Our winter gloves for outdoor sports feature the innovative HEAT LAYER SYSTEM, a three-layer glove system designed to adapt to your specific needs and the changing conditions of winter sports.
1st Layer - LINER: Enhancing Control and Comfort
The LINER, the first layer of the HEAT LAYER SYSTEM, offers enhanced control and comfort. These thin under-gloves allow you to handle your equipment with precision, whether you're adjusting bindings, gripping ski poles, or fine-tuning your ice skates. Equipped with touch-sensitive materials on the fingertips, the LINER allows you to operate touchscreens effortlessly, ensuring you never miss a moment of action.
2nd Layer - SHELL: Warmth and Versatility
The SHELL, the second layer of our glove system, provides exceptional warmth and versatility. These extra warm mittens, worn over the LINER gloves, feature a palm zipper and foldable mitten flap for quick and easy access to your fingers. Perfect for securing snowboard boots, adjusting ski equipment, or navigating through icy terrains, the SHELL guarantees optimal warmth without compromising dexterity.
3rd Layer - HOOD: Protection for Extreme Conditions
When braving the harshest winter conditions during outdoor sports, our POLAR HOOD serves as the third layer of defense. This lightweight mitten cover provides ultimate protection against biting winds and moisture. Whether you're conquering icy cliffs during ice climbing or racing through snow-covered trails on a sled, the POLAR HOOD shields your hands, ensuring peak performance while keeping you warm and comfortable.
SMART Combined Technology for Unmatched Performance
Experience the practicality of the all-in-one solution with the HEAT 3 SMART and HEAT 3 SMART PRO models. These gloves have the underglove (LINER) and the mitten (SHELL) permanently sewn together, ensuring a seamless combination of warmth and dexterity. With the mitten overcoat (POLAR HOOD) as the outermost layer, you are shielded from wind and harsh weather conditions. Enjoy maximum comfort and control while engaging in your favorite winter outdoor sports.
Clever Details for Enhanced Performance
• Hidden Magnets

 

- The Winter Gloves feature hidden magnets that allow you to fold back the mitten flap and thumb easily.


• Touch

 

- Screen Sensitive Materials- Stay connected without compromising on protection. The gloves are equipped with touch-screen-sensitive materials, enabling you to operate your phone without the need to expose your hands to the cold.


• Extra Pocket on the Back of the Hand

 

- Store warmers or keep your essentials within reach for quick access and hassle-free organization.


• Useful Catch Loops and Carabiners

 

- Connect all layers of the gloves together using the practical catch loops and carabiners.


• Extra-Long Wrist Cuff

 

- Combat thermal bridges with the extra-long wrist cuff. Experience enhanced insulation and protection against cold air infiltration, allowing you to focus on your performance.


• Two Drawstrings for Optimal Fit

 

- Adjust the gloves to your preference, ensuring comfort, and providing an extra layer of protection against wetness and snow.


• Practical Pulling Aid- Loops on the side of the mitten or between the fingers serve as practical pulling aids, making it easier to remove the gloves when necessary.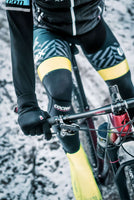 New Heights of Winter Outdoor Sports
With the winter gloves for outdoor sports by THE HEAT COMPANY, you can take your winter outdoor sports experience to new heights. Stay warm, maintain precise control over your equipment, and focus on pushing your limits without worrying about the cold. Whether you're skiing, snowboarding, ice skating, sledding, snowshoeing, curling, ice climbing, or snowmobiling, these gloves are your reliable companion throughout your winter adventures.
Embrace the power of our gloves and elevate your performance in winter outdoor sports. Unleash your potential, conquer the cold, and create unforgettable memories in the snowy landscapes. Choose the winter gloves for outdoor sports by THE HEAT COMPANY and let nothing stand in your way.